Results you could achieve…
Uni Admissions Testimonial
Before having a Business Coach
Working 70-80 hours a week.
A reactive business.
Investing in a Business Coach
Doubled in Sales.
20% Gross Profit Increase.
Business plan for the next 3 years.
11 New Team Members.
The freedom to take time off.
Believing in business once again
Oliver Myles Events Testimonial 
Melanie Langley launched Oliver Myles Events in 2011 with her business partner, Alan Phillips. The boutique events agency for corporate and private events, serving clients all over the country, got off to a great start. Butonce her business partner retired in 2016, it wasn't long before Melanie started to feel overwhelmed with the pressures of keeping up.
"I was finding it so hard to run it without the support of a partner and I was constantly stressed. It was great having Alan there as it meant we could share ideas and balance out the workload, but once he'd left it was all up to me. I simply just couldn't keep up! It was beginning to make an impact on my family time too as I was constantly worrying and thinking about the business. My head was full of work and I was never able to really relax. After around two years, I was beginning to think that I would give up the business but then someone recommended I enlist the help of new Action Coach, Simon Ellson.
"Initially, I didn't want to meet with Simon. I was at such a low point, in my head, I'd confirmed the idea I was going to become an employee elsewhere and spend my days with someone telling me what to do. But I eventually had a chat with the now retired Alan and he said it was worth giving it a shot for three months, just to see how it would go."
During their initial meeting, Melanie and Simon instantly connected. They had a thorough discussion on the best course of action for the business and Melanie decided to take the leap, becoming Simon's very first client. She finally had someone she could lean on once again.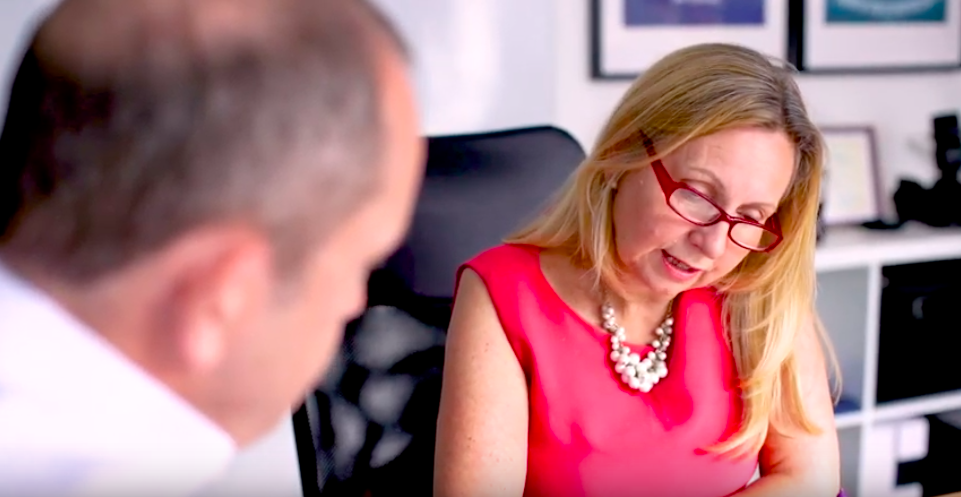 Initial improvements
Melanie's main concern was dealing with the business enquiries coming in. Simon could see that implementing some simple steps would make an immediate difference to Melanie.
"There was no process in place to collate our leads, so one of Simon's first jobs was to install a system which brought them all together. Once that process was set up, we worked on creating more ways in which leads could be generated. The website got an update and that brought in far more enquiries than I'd ever had before. Then the work began on converting those leads into paying clients.
"In the past, I couldn't go on holiday without one of my team calling to ask for help because all the answers were in my head. Simon helped me 'download my head' into an online manual of processes and procedures for the business. That manual became the first port of call before the team came to me and it gave me more free time to concentrate on other areas of the business I had been struggling with such as cashflow."
Simon introduced Melanie to the principles behind financial forecasting and made her accountable for completing tasks between their weekly one-to-one coaching meetings.
Ongoing work
As business started to pick back up once again, Melanie was able to reignite her passion for the events industry. She soon realised that she had made the right decision to work with ActionCOACH.
"It's amazing because Simon didn't tell me anything that was revolutionary, he just changed my mindset and made me think about things that I'd never thought of before. Business coaching gave me the reassurance that everything would be okay – it was huge relief. One of the most beneficial things about having an Action Coach is having someone there to keep me on track, not allowing things to fall by the wayside. For me, it was easy to think of ideas but he's then there to help me put things into action.
"Something that instantly made an impact was employing new people into the team. I've got Fran looking after corporate sales and Shannon joined us as an apprentice events assistant. They both got stuck in straight away and yet again it freed me up to concentrate on other areas of the business – I could network and meet with strategic partners to move the business forwards. A key piece of advice from Simon was to get me working ON, not IN the business and that definitely happened."
The results
While working with Simon, Oliver Myles Events has seen a 40% increase in turnover. With a gross and net profit increase of 150% on the same quarter in 2018, these impressive figures made Melanie believe in herself and her business.
"It has given me a lot more confidence. My husband and I went to a networking event and he told me I was totally unrecognisable compared to last time he's accompanied me to a work function. I felt so proud of what I'd achieved – it made me want to go out and do more. We've branched out to host bigger events, including the RHS Chelsea Flower Show, and have even expanded overseas. We're also now generating up to 150 leads a week via our social media marketing activity alone.
"On a more personal level, it's given me a lot more freedom to do the things I want to do. As I'm working more reasonable hours – down from 60 to around 40 hours a week – we can go out dancing and meet with friends. I event went on holiday to Greece this year where I only checked my emails occasionally. As a business owner, I knew I couldn't stay off the grid but I had the confidence in my team to keep everything running whilst I was away."
The future
"The plan is to take on another member of staff and expand our office space. I think by doing that, we can take on more clients and start to branch out into different sectors. The five-year plan is to have the business in a position where I could retire if I wanted to. It would be great to have the option of the business being in such good health that I could sell it or bring in a manager while I take a more passive role.
"We're also hoping to enter some awards next year and Simon will be helping me to prepare for that. I've got to be honest, I wouldn't have a business without my Action Coach. He has been fundamental to the success of the business and is part of the team."
The coach's perspective
"As soon as I met with Melanie, it was clear I would be a good match as her business coach – it's important to be on the same wavelength with someone you coach. Although she was sceptical about using a business coach at first, she responded in an entirely positive manner which is all you can ask for at that stage. I saw the potential value in the business and the opportunities for growth – that reassured Melanie.
"Melanie never disappoints – she consistently hit her goals between sessions. The turnaround of her attitude towards her business is nothing short of incredible. She's been an absolute pleasure to coach and I'm looking forward to seeing what happens in the future. I think the aim is global domination."