Social media marketing is a great opportunity to interact with your audience.   A place where valuable conversations can take place that support your marketing objectives, whilst serving those you are communicating with.  For some brands, social media has been crucial to their success, others fail to make an impact!
James our Marketing mentor and business coach at ActionCOACH West Herts & Dorset speaks with Alison Page of Alison Page Marketing to answer for you some fundamental questions, to help you with harnessing the power of social media for your brand, and get more from social media.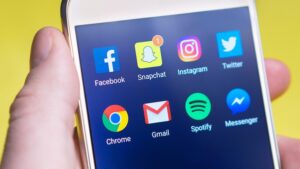 In this blog we cover five questions:
1. How do you harness the true power of social media?
2. How many platforms you should focus on?
3. How will you know if your social media investment is effective?
4. Tips for getting started with analytics
5. Top two learnings that can save you some pain.
1. If a business owner has decided to take social media seriously and harness its true power, where would you advise them to start?
As with any marketing activity, success on social media starts with a plan that should tie in with your wider marketing strategy and business values. Your social media strategy should have a defined purpose, a clear audience, and measurable outcomes. We explain more below:
What is it that your business wants to achieve?
The ultimate goal might be building brand awareness, generating leads or boosting sales, yet social media marketing focuses on engaging interest, so:
∙ Do you want your brand to be seen as a thought leader or a driver of change?
∙ Would building a social community help you to inform, connect or empower people?
∙ Are you keen to gather insight through social listening and interaction?
∙ Is your focus on bringing joy to others?
Who do you want to reach and engage?
Your brand, products or services are unlikely to appeal to everyone, so who are you targeting and what do they want? What motivates and appeals to them? What would encourage them to like, comment or share content? What will make them wish to publicly associate with your company?
Don't try to guess the answers; gather insight. Social listening is all about researching your target audience. For example: 
∙ What topics interest them?
∙ What type of posts are they responsive to?
∙ What are your competitors posting?
∙ What is their current impression of your brand?
∙ What are the keywords used in tags?
Use these insights to create insightful or emotive content to draw your audience in. Also, look at relevant external sources of content.
How will you track progress?
With every effective marketing plan, you need smart goals. You also need to build in ways to monitor progress and track results. Rather than simply the number of likes or followers, look at valuable data including views of your post, reach, email signups or click through to your website.
A couple of questions l hear a lot are which are the best platforms and should l focus on one or multiple?
The best strategy is to understand your target audience, which platforms they favour and what they access social media for.
Datareportal provides valuable insight into social media users in 2021. The data suggests that globally there were 520-million new social media users in the year up to July 2021. According to this research, Facebook, YouTube, WhatsApp and Instagram are the most widely used platforms for 18-65-year-olds. Is your audience looking here or elsewhere?
As most people have accounts on multiple platforms, brands do not need to be present on all of them and more to connect with their audience. The reasons given for social media activity include:
∙ Connecting with friends and family
∙ Reading news stories
∙ Seeking humour and entertainment
∙ Inspiration for what to do and what to buy
∙ Seeing content from favourite brands
∙ Work-related research
∙ Finding a like-minded community
This list isn't conclusive, but it can inform the angle that your brand might choose to approach social media marketing.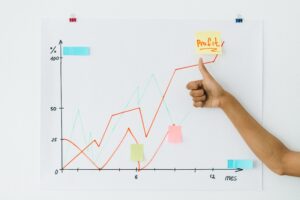 If you tried to have an active presence on all social media platforms, there simply wouldn't be time to do anything else. It is better to have an active presence on one or two, than trying to spread resources too thinly.
Using scheduling tools can aid time and efficiency. It means that you could allocate a day to content creation, then schedule it to be published through the month. However, you still need to respond to comments, like and share others' posts and generally maintain engagement.
3. How will business owners know if the time/money they are investing in social media is effective?
It may be free to sign up and create a social media profile, however, there are costs involved in curating and creating content, creating design collateral, posting and engaging with the online community.
To answer the question, you need a clear picture of the investment being made in social media. Track it for at least a month, in detail, to identify your investment in time and money.
Then you need to define your critical success factors – which goes back to point 1 – as an example; directing 30 new leads to your website each month. If this is achieved, what is the expected increase in enquiries, online bookings, orders placed or sign-ups? Does this justify the time and money spent on achieving that goal?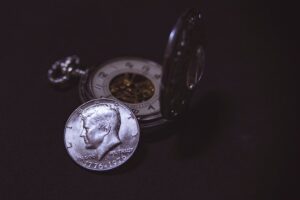 Look at the analytics on your current website visitors and where they are coming from. Then compare this with future data to track the progress. The goal may not be reached in the first month or three, but is there an upward trajectory? Is there a correlation between a particular type of post and an increase in traffic?
If you use the data to inform progress, you will learn what is working and what needs to change. Remember that just because you've hit on a good formula, things can change. Go with it whilst it is working, but when interest dives, don't be afraid to let go.
4. Any tips for those just getting started with analytics?
Data-driven decision-making has many advantages for business, but there is just so much data. The trick is to pinpoint what is relevant; to do this:
∙ Set a clear question that you want to be answered.
∙ Select the data that specifically answers that question.
∙ Track that data each month to spot trends, patterns and anomalies.
∙ Use the results to inform actions – if something is working, do more of it and if it fails to deliver, look at what point the barrier is hit? Is the issue on social media or your website? Can it be addressed or is a fresh approach needed?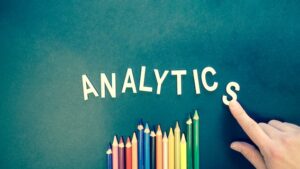 When you are just starting out with social media, there will be an element of trial and error. Don't let that put you off. If you keep monitoring and measuring, you will discover what works for your brand and your audience.
5. What two learnings can you share to save others the pain?
I'm sure you've seen all kinds of errors in the many years you've been in marketing, perhaps with clients before they engaged you. What two learnings can you share to save others the pain?  Firstly, don't expect social media to be an instant marketing success.  Competition is extremely high and plenty of great content never gets the exposure it deserves. Not all of your followers will see all of your posts all of the time and you have no control over that. The platforms offer premium packages, post boosts and other paid advertising services if you want to extend and control your reach.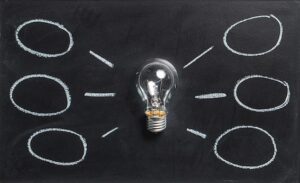 The best approach is to spend time working on your strategy and setting your sights on a specific target audience. It is better to gain 50 followers who connect with your brand, will recommend you and buy from you than 50,000 'vanity' likes. Also, be realistic about what you can achieve with available resources. Focus on one or two platforms where you know your target audience is and tailor your message to what they want to hear.
Secondly, I've come across lots of issues on Facebook with personal accounts and company profiles being blurred. If Facebook is a platform of choice, create a company page from the outset. Keep this separate from personal accounts and focus on your defined goals.
——-
We would love to hear your perspective and are always open to help with your questions.
James Gentle – Partner & Business Coach – Find me on LinkedIn
Alison Page Marketing provides outsourced marketing services tailored to your business aspirations and budget.
They take time to understand your business, to research your customers and competition and compile relevant insights. They can operate as an extension of your team, offering advice, providing practical support and measuring impact.
To find out more and discuss your requirements, please get in touch with Alison Page Marketing on 07963 002065 or hello@alisonpagemarketing.co.uk or visit the website at www.alisonpagemarketing.co.uk.
——- 
Want to find out what business coaching can do for you and your business?
Book a free introductory session with one of our coaches now.