Our Guest Blog Series
Here at ActionCOACH West Herts we are delighted to be starting a guest blog series! This will be a series of business professionals writing on their fields, as experts in their professions you won't want to miss these.
The first of these posts is from Francis West, CEO of WESTTEK Solutions Ltd, an expert in cybersecurity and IT support. WESTTEK Solutions is a cybersecurity specialist which helps business owners succeed by ensuring their systems are safe from attack and running at their optimum efficiency.
How to Work from Home Securely
The coronavirus pandemic and resulting lockdown in many parts of the world have forced a large number of employees into working from home. Switching to remote working can create cybersecurity problems for employers and employees.
Working from home is a big adjustment for everyone so alongside ensuring you monitor your security online also ensure you monitor your health. Take regular breaks and find a comfortable place for you to work as effectively as possible.
Here are my top three things to watch when working from home to ensure you remain secure:
1) Physical Security – make sure your devices are physically secure and don't let anyone you live with see any confidential information
2) System Access – ensure your device is password protected and that this password is strong, use a password manager to keep your passwords securely stored, check all your security software is up to date and that any anti-virus is in place and updated
3) Watch for Phishing – be wary of phishing emails, with the increased working from home we are receiving more emails than ever before so ensure that you pay attention to the sender and make sure it really is from who you think.
Want more advice? Please download my full guide to working from home securely directly from ActionCOACH West Herts.
I also have a series of really useful and informative videos that can be downloaded from ActionCOACH West Herts here.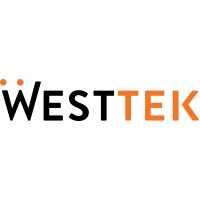 Francis West